Listing Some Useful Links
Works of Reference
Wikipedia is (so says their main page) a multilingual project to create a complete and accurate free content encyclopedia. They are working under the terms of the GNU Free Documentation License and are doing quite a job. The number of contributors (and therefore the number of edits per day) increased dramatically in 2003, so you might exspect some sluggish reaction depending on time of day and resulting server workload (they're working on that).
Similar projects include Wiktionary, WikiBooks, WikiQuote, WikiSource.
Ever wondered what a particular acronym stands for? Have a look at Acronym Finder (AF) and be amazed.
Search Tools
I usually rely on the famous (infamous) Yahoo, Altavista and Google search facilities. (Choosing the right question will yield not-so-hazy returns!) Lately I've come to mostly use Scroogle Scraper which serves as a sort of 'buffer' to Google.
Browsers
Not-so-current browsers of various brands you'll be able to find at the Browser Museum.
Web Authoring
Of the literally thousands of valuable sources on the web, a recommended one is SelfHTML (available in Deutsch, Français, Español), created by Stefan Münz and his team, useful as a learning and reference tool. You'll find hints on the use of CSS, JavaScript, CGI/Perl, and PHP. A similar site is SelfPHP (in Deutsch) written by Damir Enseleit and Matthias Hupp, which provides a vast function reference. — This online book is an exhaustive PHP functions reference. — And then there's Dr. Web (in Deutsch), which presents a wealth of articles suiting beginners and advanced users alike. — The Web Design Group has published a short (but immensely readable) CSS Guide.

Disk Tools
In preparing larger IDE hard disk drives in conjunction with older mainboards (going beyond the DOS barrier) I have often used Ontrack's Disk Manager with excellent results.
To check a hard drive's integrity they have their Data Advisor available for free.
To refurbish older floppies I use the ScanDisk facilitity which came with MS-DOS 6.22; in tricky cases I go back to DiskFix from Central Point Software's PC Tools package (acquired and buried by Symantec in 1994).
Y2k Compliancy Check for PC Hardware
There are some free test tools on the Internet:
From Ontrack you can get their Y2k Advisor.
Others to follow ...
Intl Standard Date/Time Notation
You're invited to read Markus Kuhn's introduction to ISO 8601, the modern non-confusing way to denote date and time.
Public NTP Time Servers
Worried about the accuracy of your network's time? You might think of improving it by using time signals sent via the Internet.
Here comes a comprehensive list of International Time Sources maintained by David L. Mills at the University of Delaware. (This project evolved due to apparent abuse of the time servers. The list is now maintained in a TWiki of the NTP Public Services Project.)
If you like to read French why not try Les Serveurs de Temps NTP Français.
We use, with excellent results so far, a simple time client by Paul Lutus called AboutTime which may also be used as a server to distribute time on a local network. This tool is provided as CareWare, a touching idea in this money-driven world of ours. — (Same goes for his Java based web editor Arachnophilia. You are also encouraged to read his article Boycott Microsoft! dealing with the recent changes in Microsoft's company policy. Or have a look at this real-world example of a Manual Page and share his view about missing customer support.)
Atomic Time
In central Europe another conveniant way of keeping exact time is locking in with DCF77, a VLF time transmitter situated right in the middle of Germany about 25 km to the south-east of Frankfurt am Main. It is maintained by the Physikalisch-Technische Bundesanstalt (PTB) in Braunschweig. The person in charge for over thirty years was Dr. Peter Hetzel.
Radio Amateur DF4OR ('Ekki' Plicht) visited the Mainflingen site in 1999 and brought back this illustrated report.
A small aerial/receiver module plugging into the computer's serial port will provide quite accurate time for most applications. A possible source is the so-called RPC-Funkuhr (Sure RPC DCF77 Funkuhr) sold by a German company.
Intl Currency Codes
If you ever wondered what the appropriate three-letter code for the Italian Lira would be (or rather was, as it went obsolete like the DEM on 2002-02-28), have a look at this discussion of ISO 4217 by a company called XE (former Xenon Laboratories).
A wealth of information about countries and their currencies is provided by Internationale Wechselstube GmbH (IWS) in Frankfurt am Main. As for the current rates, here is a currency converter, and another one, and yet another one.
Bankleitzahlen / IBAN / BIC
Looking for the identification/routeing code number of a particular bank?
Try BLZ Search, courtesy of Deutsche Bundesbank.
Find the International Banking Account Number (IBAN | IBAN) explained, courtesy of Frankfurter Sparkasse 1822.
This SWIFT code search tool (BIC online) will help you getting on with international (EU) money transfers.
European VAT numbers
To find out whether a VAT number provided is valid, use the VIES (VAT Information Exchange System) interface to check against the database of the relevant member state.
Software Installation Troubleshooting
Sick and tired with the behaviour of your recent software installation?
Have a look at Microsoft's TechNet. There's a wealth of information at your fingertips. In special cases there might be help from the contributors to the EventID database. If in need for a hotfix, you might want to give The Hotfix Share a try (you'll be asked to register before using this privately operated site, but that's common with most forums nowadays).
In case of Novell products you could search their vast Knowledgebase or use their Product Updates service.

Weather Information
Have a look at a recent weather satellite picture to see the earth's atmosphere in action ...
And here you'll find a five day's forecast for Frankfurt am Main in BBC Weather style.
English Bibliography
Glenn Fleishman from Seattle provides a nice (free) title database under isbn.nu, even giving price comparisons for multiple online booksellers.
You might also want to try the catalogue of the LoC (Library of Congress).
WebMail
Here you can check your T-Online or FreeMail account.
Both links will open a new browser window when called. Simply close that window to return once you have finished.
Hosting / Our Provider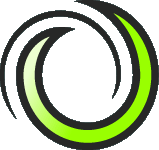 We are hosted by One.com (B-one), situated in Denmark. They are inexpensive and at the same time provide a good service and a well-staffed live chat support. They run Linux servers with SSI and PHP5; unfortunately they do not provide Perl. — This link will open a new, resizable window generated with the JavaScript "window.open" method. Close it to return.
Theatre
Enter the world of Lutz Görner. He really is able to give life to poetry ...
When in Frankfurt am Main, why not visit The English Theatre in the Kaiserstraße and enjoy one of their quality performances. They moved to their new premises in 2003.
Music

To try something different, unusual (and at times experimental) have a look at Mensch Music. They feature (besides other projects) the "Peeni Waali" trilogy, consisting of "The Dawn", "The Return" and "The Eve of Peeni Waali", portraying the firefly (lightning bug) found in Jamaica as a "Beacon of Hope". — (Remark: The b/w picture was taken by James E. Lloyd and shows the glow organ in action. Picked from Compton's Interactive Encyclopedia 1997 ed., Copyright Softkey Multimedia, Inc.)
If you care for classical violin and piano pieces, try Cembal d'Amour. They carry a range of digitally remastered rare recordings of famous people like Jascha Heifetz et al.
If you think (as I do) that music should at least sometimes be fun, then consider listening to (and watching in action) the Ukulele Orchestra of Great Britain (short: the "Ukes"). They have their own website, and there is the well-done German/English fan page with loads of info and picx. Some clips of them performing will easily be found on YouTube.
T'ai Chi Kineo
Get moving with T'ai Chi Kineo, presented by UTCKA teacher Christian Spaeth. His place called "RAN" in Frankfurt am Main is open several times a week.
Other Links
Be patient -- this list will no doubt grow as time goes by ...
Broken Links
We'd be obliged if you reported broken links by sending a short notice to info@airkreuzer.com.
The Small Print
This web site contains links to other web sites that are external to airkreuzer. airkreuzer takes reasonable care in selecting linked web sites. These links have been inserted for your convenience and do not constitute endorsement of material at those sites, or any associated organisation, product or service. We make every effort to ensure that links on this site are kept up to date. As most links are to external sites, the currency of the links is dependent upon us being notified of any changes. It is the responsibility of the user to make their own decisions about the accuracy, currency, reliability and correctness of information contained in linked external web sites. airkreuzer does not accept responsibility for information on any external web site. Linkage to external web sites should not be taken to be an endorsement or a recommendation of any third party products or services offered by virtue of any information, material or content linked from or to this site. Users of links provided by this site are responsible for being aware of which organisation is hosting the site they visit. Views or recommendations provided in linked external web sites do not necessarily reflect those of airkreuzer.
---
Last modified on 2018-08-31 09:45 UTC